Double 11 ( in Chinese 光棍节, guāng gùn jié ) is known as the Chinese "Single's Day" and is considered an unofficial holiday celebrating single people.
The date, November 11th, was specifically chosen because the number "1" resembles a "bare stick" (光棍). This Chinese slang is directed specifically for single unmarried men & thus can't add 'branches' to the family tree.
Originated at Nanjing University in 1993, the festivity spread over the entire Chinese society. During this occasion, singles meet each other at parties in order to find a partner.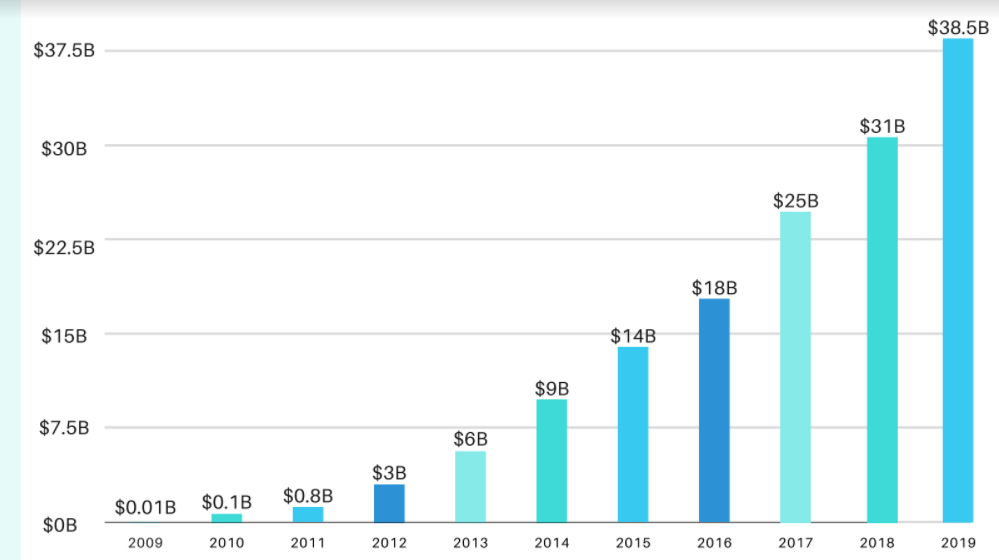 Now, the holiday has become the largest physical retail and online shopping day in the world. The idea was first launched with the trademark "双十一" (shuāng shí yī, meaning Double 11) by Alibaba, the e-commerce giant founded by Jack Ma, with the support of the CEO Daniel Zhang in 2009. The shopping event was carried out across Alibaba's various platforms like Taobao and Tmall.
With products ranging from cosmetics and electronics, to cars and houses, the success of the strategy can be attributed to China's massive population of nearly 1.4 billion people where the rising middle class is more and more comfortable with using smartphones & online shopping. This has catapulted Alibaba's sales revenue on Single's Day from $0.01 billion in 2009 to $38.5 billion in 2019.
The event is now even larger in sales than America's biggest shopping days, Black Friday and Cyber Monday. For instance, in 2017 Single's Day Alibaba generated a whopping $25B, meanwhile Black Friday online sales were at $5B, and Cyber Monday brought in $6.6B.
The peculiar element of the Double 11 is that the promotion is less about advertisement and more about the events itself. Chinese marketing takes advantage of social media & TV networks to promote products through live streams, fashion shows, and various broadcasts featuring both Chinese and international celebrities, like Taylor Swift.
Alibaba has tried to expand the holiday across the world, with particular success in Southeast Asia with the Alibaba-backed Lazada.
Due to the Covid-19 situation, this year's Double 11 shopping fest will be extended from one to four days as some vendors face supply chain pressures related to the pandemic. Such issues are especially related to the textile industry as many companies import products from India and Southeast Asian countries where the pandemic has affected production.
Now that you know what day it is today, what are you waiting for? Join the shopping frenzy!
Credits:
Yao Tong
GeGe Hu